Dartford Town Centre Bid:
We successfully bid for a Government grant to transform the tired and confusing road layout around Market Street, the bus stands, and other key streets around the town. Our aim was to make the place more attractive for shoppers, bring the spirit of Central Park into the town centre, make it easy to park and enhance the heritage of places like the Library and Acacia Hall.
We made some proposals of our own and then listened to your feedback. That led to some really good ideas and we made changes as a result.
We are calming traffic, making it easier for shoppers and visitors to park and, most strikingly of all, creating new 'pocket parks' to provide calm, natural spaces to enjoy a break or just kick back and relax over coffee or lunch. As you can see from the images, Market Street is becoming a public space that's much more about trees, planting and green spaces than it is about concrete, railings and bollards. It's planned to be a wonderful transition between our high street and our much-loved Central Park.
We think history and heritage matters. We've christened the new space Brewery Square to reflect the proud history of brewing in the area. We only use high quality natural materials and paving (and we're storing plenty of spares to make sure we can replace any that get damaged or removed) to make it a place future generations can be proud of. With Central Park now looking fabulous, the heritage regeneration of the Acacia estate underway, the Lowfield Street development started and new retailers returning to our High Street, Brewery Square is an important addition to our improvements. We intend to do it well.
Please do let us have your feedback.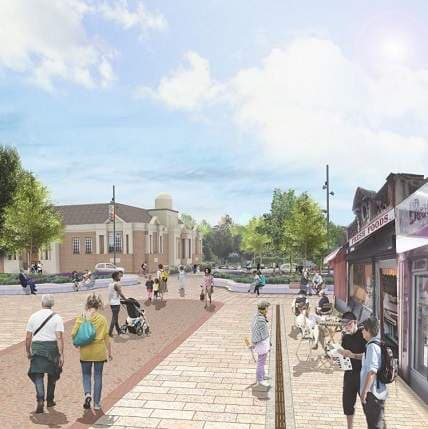 Town Centre Framework:
After public consultation events, and feedback from hundreds of residents and organisations, we updated and confirmed the formal Framework guiding planning applications and investment shaping the Town Centre's future. Please contact the Local Plans Team with queries on the Framework or town centre planning policy, or call 01322 343213.